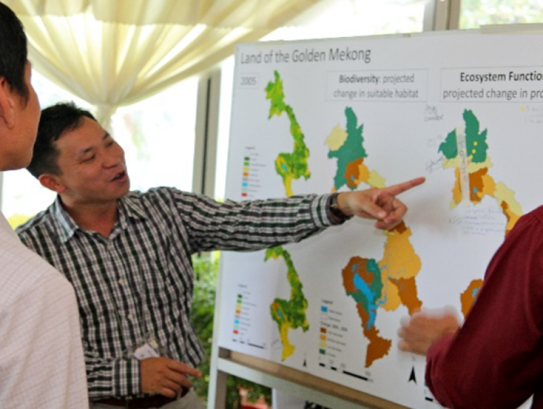 Developing climate resilient agriculture policies in Southeast Asia, framing today the futures food system.
Dr. Rathana Peou Norbert-Munns Utrecht University, Copernicus Center FAO Regional Office Asia and the Pacific
Today policy make are in a unique position to design the framework of transformative changes and innovations that are needed to address changes, risks and uncertainties in the foodsystems. Governments and international organisations are increasingly using for e sight planning to formulate climate resilient policies. The progress made in dataproduction, management and analytics are phenomenal, opening the opportunities to strengthen decision making processes that are more robust and informed. This talk will address the long-term dimension of agriculture policies and climate data in Southeast Asia digging in to two country casestudies wheret he agri-foodsystems' capacity to make strategic and future orientated planning, decisions, and investments were increased through foresight planning.
The following guiding questions will articulate the talk; How to improve the use of data and tools for new ways of formulating climate responsive agriculture policies, planning and projectdevelopment in SoutheastAsia? How to address the foodsystem's vulnerability to climatechange, not just agriculture production? What are the remaining gaps, needs and challenges in Southeast Asia?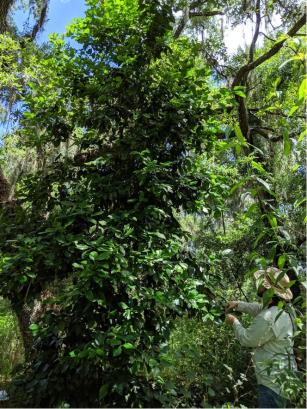 Evolution and agronomy vs. disease globalization and climate change: How we can leverage ecological niches to help citrus production survive.
Prof. Dr. Christopher Vincent University of Florida
Citrus is one of the most widely-consumed fruit crops and is native to forest regions in the humid subtropics of Southeast Asia. Despite the citrus industry thriving in the high-temperature, high-light environment of Florida, citrustree growth optimum is in partial shade, similar to its evolutionary ecological niche. Citrus production in Florida faces the challenge of a now-endemic introduced disease, called citrus greening. Greening is caused by an insect-transmitted phloem-limited bacterium, and induces sugar transport disfunction, leading to high-lightstress due to feed back inhibition of carbonfixation and due to reduced rootfunction. We studied how disease dynamics function in unplanted citrus in a natural forest area. We found that shade both inhibited disease transmission and enhanced leafhelp. We then tested strategies to manipulate the light environment around production fieldtrees. We found that different shading strategies can improve growth and yield and may inhibit transmission in the field as well. I will discuss how aligning the environment with citrus evolutionary niches can enhance production resilience and productivity under challenges from citrus greening.
Filters
Map
50.820594169925, 4.3979252734585