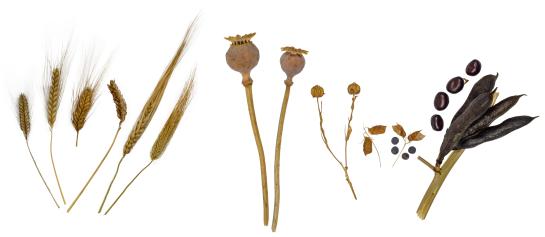 Agriculture, risk and resilience strategies among early farmers (6th to 3rd millennium BC) in the Northwestern Mediterranean
BrIAS Fellow, Professor Dr. Ferran Antolín (Deutsches Archäologisches Institut, Germany)
The AgriChange project (2018-2022) has studied evidence related to the agricultural practices of a number of key sites for the Neolithic in the northwestern Mediterranean. Special emphasis has been placed on multidisciplinary studies in sites with deposits preserved under anaerobic conditions, such as Les Bagnoles (southern France) and Isolino di Varese (northern Italy). The aim was to identify changes in crops during the early stages of agriculture and to determine whether they were due to climatic factors, soil depletion, pests or cultural factors. From interdisciplinary analyses (archaeobotany, archaeozoology -small mammals-, insects), radiocarbon dating and isotopic analysis on cereal grains, as well as an exhaustive compilation of information on storage silos in the study area, specific case studies have been analysed, and machine learning and big data analysis are currently being used to explore large-scale patterns.
The results obtained so far define various moments and drivers of change. At the same time, essential data have been obtained to understand the expansion of agriculture in the study area, highlighting the identification of the possible start of alpine lake sites from an economic perspective.  
---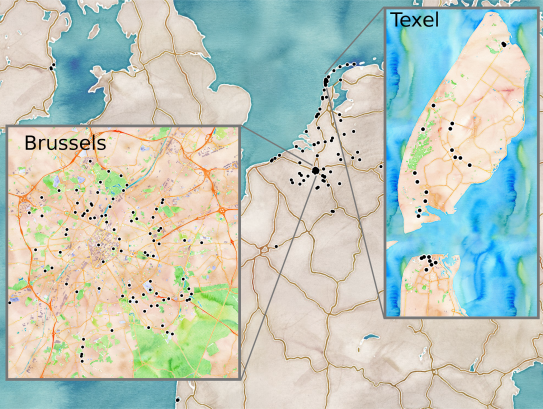 Exploiting the natural variation in the model plant Arabidopsis for improving nutrient usage in crops
BrIAS Fellow,  Dr. Taraka Ramji Moturu Crop Production and Biostimulation Laboratory, Interfacultary School of Bioengineers, Université libre de Bruxelles, Belgium
The genetic diversity provided by an ample number of natural populations of the model plant species Arabidopsis thaliana offers an opportunity to unravel variation in adaptive responses to the environment. This study focuses on mechanisms regulating the root morphology in response to nitrogen. Optimizing root morphology is a strategy for coping with soil fertility problems. The purpose is to identify genes and alleles regulating root morphological traits measured in a local panel of 210 Arabidopsis accessions collected in Belgium and the Netherlands. Seedlings were grown on agar plates with two divergent nitrate supplies.
Genome-Wide Association (GWA) mapping is exploiting the genetic diversity of the panel to search for causal relationship between single nucleotide polymorphisms and root phenotypic variation. Bulk Segregant Analysis (BSA) is carried with an experimental population after crossing two accessions with contrasting root morphologies. In parallel, we are examining how the local habitat does contribute to phenotypic differences between Arabidopsis accessions. Correlations are drawn between the soil physico-chemical properties from the harvesting sites and root morphological traits measured under laboratory conditions.