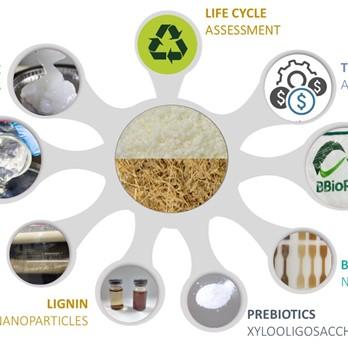 Nanotechnology for Food Industry: Nanomaterials from biomass.
Dr. Gabriela Berto
University of São Paulo
An   integrated   biorefining   strategy   was   applied   to fractionate     sugarcane     bagasse     into     its     major constituents,   enabling   high-yield   conversion   of   the fractionated  materials  into  high-value  coproducts  to  be apply  in  the  food  industry  alongside  cellulosic ethanol. Steam  explosion  produced  a  hydrolysate  rich  in  low molecular weight xylooligosaccharides that had a high in vitro    efficacy    as    a    prebiotic    towards    different bifidobacterial,  being  a  potential  food  additive.  Lignin recovered  after  alkaline  treatment  was  converted  into uniform      spherical      lignin      nanoparticles      with antimicrobial and UV absorption properties suitable for food packing application aiming to enhance the shelf life of   fresh   products.   The   rich-cellulose   fraction   was enzymatically hydrolyzed to yield as pure glucose used to ethanol  fermentation.  The  cellulosic  solid  residue  was defibrillated  by  disc  ultra-refining  into  homogeneous cellulose   nanofibrils   and   by   controlled   enzymatic treatment  the  rheological  properties  are  able  to  be tailored and the colloidal suspension can be applied as a rheological modifier in dairy products. The valorization of   agriculture   wastes   in   renewable   biomass-based industries is highly attractive and economically critical.
---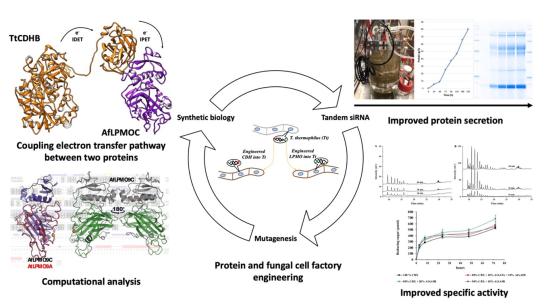 Genetically engineered microorganisms in food technology.
Prof. Dr. Fernando Segato
University of São Paulo
Over the history of humankind even without the knowledge of their existence, microorganisms have been used in several food production processes. Generally, they were explored in fermentation processes to produce foods yogurt, beer, wine, soy sauce, vinegar, cheese, among others through the action of endo- and/or exogenous enzymes. Since its first description in 1830s, food producers have trying to discover new ways to make them more robust and efficient in different processes. Even though, humankind took thousands of years to discover and describe the microorganisms, less then centuries were needed to start to genetically modify these tine life forms. Since that, in the past decade several achievements in molecular biology, biochemistry and more recently in synthetic biology led the genetic engineered microorganisms (GEMs) to achieve the production of compounds of interest for many fields of application, including the food sector. This fast growth in the interest in GEMs utilization us due the capacity to use low cost raw materials and reduced space to produce compounds only obtained by the cultivation of specific plants that made use of many hectares of land followed by laborious processes of extraction. Therefore, due to its adaptability and rapid growth, several species of microorganisms have raised interest in industrial processes to produce brewed foods or ingredients.