Tracing the history of food systems in eastern Africa: patterns, drivers and implications for food security
Central to successful attempts to address food insecurity in Africa are understandings of the historical contexts and meanings of food systems. However, much research into current challenges remains separated from deeper agrarian and alimentary histories. To redress this foreshortening of African food histories, this presentation (i) introduces a new database of foodstuffs and food systems spanning over three centuries (1497-1840) for eastern Africa extracted from written records and (ii) traces long-term patterns and drivers of continuity and change in African food systems. The analysis finds that generalised categorisations of static, subsistence-based food systems overlook dynamic histories of exchange, commercialisation and specialisation that emerged within the imbricated context of African agency, transoceanic exchanges and colonial incursions. The importance of historical data for interventions to address modern food insecurity is highlighted through the examples of value chains, 'under-utilised' crops, and major infrastructure projects.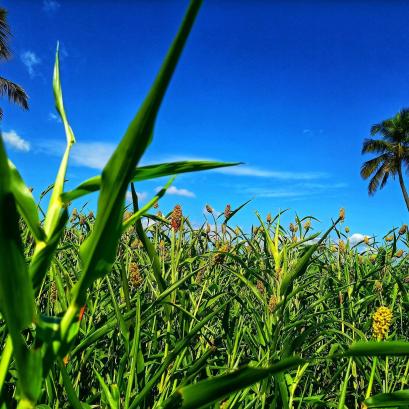 Food waste: from environmental problem to multiple benefits
Dr. Maria del Prado García-Aparicio
The overall population growth in our society implies an increase in the global demands for energy, food, chemicals, and materials. This increased pressure on the environment has propelled research to develop sustainable and greener technologies based on renewable raw materials to meet overall targets. Concurrently, there is an increasing demand of replacing synthetic preservatives, flavours, aromas, and colorants by compounds of natural origin.
The food processing industries generate a vast amount of waste mainly composed of an organic fraction (i.e., carbohydrates, proteins, lipids). These wastes contain also bioactive compounds that are presently underutilised. Contrary to current practices like burning or composting, using green technologies for advanced food waste valorisation are more interesting from economic and sustainability viewpoints, since various products can be generated from one feedstock with minimum environmental footprint. The development of processes that combine green extraction and bioconversion technologies applied in an integrated manner will create opportunities for value-addition in the food and beverage industries.