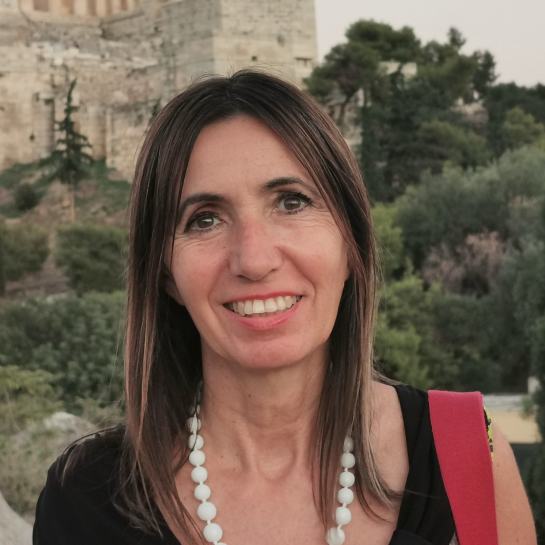 Biography
Antonella Pasqualone is Associate Professor of Food Science and Technology at the University of Bari, Italy, where teaches "Cereal technology" (4 ECTS, Master in "Food Science and Technology"), "Food quality and safety certification" (6 ECTS, Bachelor in "Food Science and Technology") and "Food technologies" (6 ECTS, Master in "Nutrition science for human health"). She is member of the Quality assurance group of the Master course in Food Science and Technology and departmental coordinator for several Erasmus agreements in the Food Technology sector. She is among the founders of the Inter-Departmental Research Center of the University of Bari aimed at Cooperating for the Development of extra-EU Countries (CPS). Habilitated as Full Professor, she is scientific responsible of several national and international projects and published about 230 articles in refereed international journals (source = Scopus database), with h-index = 38 (December 2022).
Research summary
Her main research interests are in the field of Cereal Science and Technology:
Redesigning cereal-based foods by incorporating sustainable and nutritious crops (pulses, acorn);
Upcycling food industry waste as ingredient of functional pasta and bakery products, also gluten-free;
Deeping the knowledge on technical and cultural features of flatbreads and their diversity throughout the Mediterranean Basin, Middle East and Horn of Africa;
Understanding the effect of oil and mozzarella type on the volatile profile of pizza;
Surveying the ethnic foods prepared from faba bean throughout the Mediterranean Basin;
Nutritional characterization of traditional but neglected cereal-based foods and beverages to enhance their value.
Keywords
Food technology, Cereal-based foods, Flatbreads, Traditional foods, Ethnic foods
Location
University of Bari "Aldo Moro" Dept. of Soil, Plant and Food Science (Di.S.S.P.A.)
Food Science and Technology Unit Via Amendola, 165/A
70126 Bari
Italy