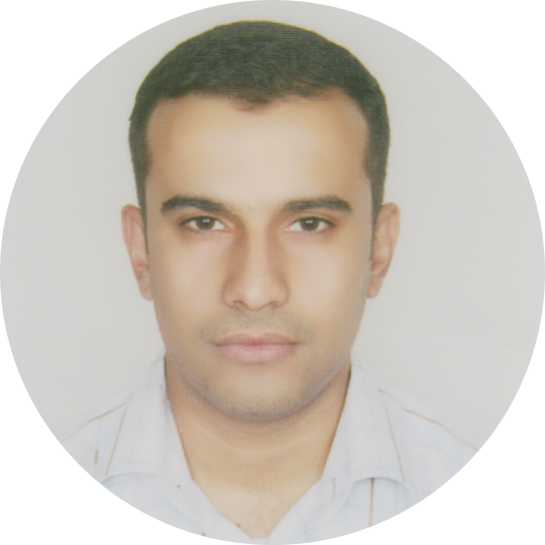 Dr. Ehab Abdulbur-Alfakhory
Biography
Ehab Abdulbur-Alfakhoury obtained a Bachelor Degree in Pure Chemistry at Al Baath University, Homs, Syria in 2007 and a Master Degree in Chemistry at Ghent University, Belgium in 2013 after working as a research assistant at the Atomic Energy Commission of Syria in Damascus from 2010-2011. In 2021, he obtained his PhD at Vrije Universiteit Brussel department of Chemistry. Since 2020, he has been working as Technical Specialist in OMES project for water quality monitoring.
Research summary
Development of the diffusive gradients in thin films technique (DGT) for platinum (Pt), palladium (Pd), and rhodium (Rh) in natural waters:
The Platinum Group elements (PGEs) Pt, Pd and Rh are increasingly used in modern day society in industrial and medical applications, resulting in increases in their concentrations in the environment. However, their environmental behaviour, fate and impact are still widely unknown. The aim of his work was thus to develop, validate, and apply the in situ preconcentration technique Diffusive Gradients in Thin Films (DGT) for Pt, Pd and Rh speciation in surface water.
Keywords
Analytical chemistry, Trace metals analysis, Water analysis, ICP-MS, speciation analysis
Location
Vrije Universiteit Brussel
Department of Chemistry; Analytical, Environmental and Geo-Chemistry
1050 Brussels
Belgium