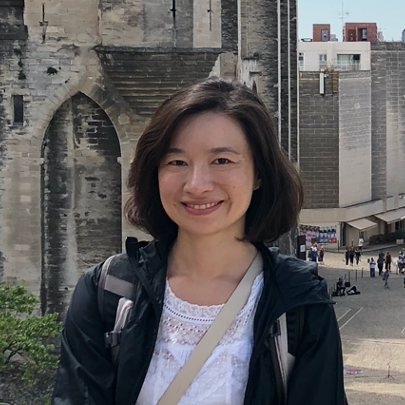 Elaine Kuanhui Lin, Assistant Professor
Biography
Home university/institution and department/research group
Graduate Institute of Environmental Education, National Taiwan Normal University
 
Short biography
Dr Elaine Lin received her M.A. and Ph.D. in Geography from National Taiwan University. Prior to joining the faculty of the Graduate Institute of Environmental Education at National Taiwan Normal University, she worked at the Research Center for Environmental Changes and Center for Sustainability Science at Academic Sinica, Taipei, Taiwan (2013- 2019). She is also a research scientist at George Perkins Marsh Institute, Clark University since 2012, and a member of World Social Science Fellows at risk interpretation and action.
 
Research summary
Dr Lin's areas of interest encompasses climate reconstruction, historical climate data science, climate change and societal responses, risk analysis, vulnerability and adaptation studies. Her research centers on the questions of the relationships among climate, environment, and human responses.

She and colleagues digitalized the Chinese documentary records related to climate and weather phenomena of the last two millennia into a Reconstructed East Asian Climate Historical Encoded Series (REACHES) database, and utilize the data to reconstruct past climates in China, analyzing climate patterns, abrupt changes, extreme events (e.g., drought, floods, tropical cyclones, and locust outbreaks) and their effects on environments and societal responses.

As globally most of the climate-society analysis is case-dependent (qualitative) or is limited to multidecadal to centennial resolutions (quantitative), she and colleagues lately initiate a project to establish an independent database for digitizing Societal Impact Event Records (SIER).

By combining data from the two databases, they aim to bring forth a systematic approach to comprehensively investigate and answer a question of what the human's roles are in manifesting the (climate) consequences – Is climate to be blamed and to what degree?
 
Keywords
Climate reconstruction, historical climatology, climate-society relations, risk analysis, vulnerability and adaptation