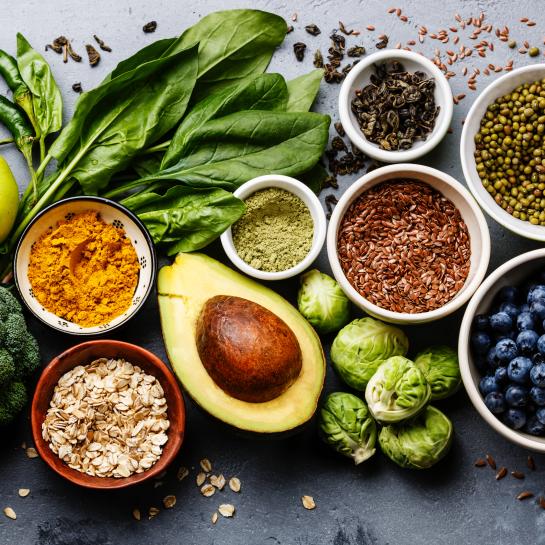 The Past, Present and Future of Food, Climate Change and Sustainability
Under the general heading 'food', BrIAS will in 2021-2022 approach this topic from a wide array of viewpoints, with the input of scholars from biology, chemistry, ecology, agricultural sciences, hydrology, anthropology, ethnography, political sciences, biotechnology, sociology, economic botany, economics, ecology, urban studies, history, archaeology, medicine and law. In addition, BrIAS will involve policy makers and NGOs at a national and supranational level. Attention will be given to legal aspects of future agricultural and food technologies, and to medical and nutritional aspects of food. In order to preserve coherence and inspired by current societal and academic debates, we have identified one core theme that will receive special attention in the activities of BrIAS in 2021-2022:
The world's future food supply is in jeopardy. The prospect of fast-growing populations combined with environmental degradation and shrinking agricultural yields because of the climate crisis has urged researchers from all disciplines to develop new ways of thinking about food security and sustainability. The Brussels Institute of Advanced Studies (BrIAS) wants to bring together top experts working on this topic and share their insights with the academic community and policy makers.
Feeding the population has been a main concern of societies throughout human history, as the vagaries of the weather and other natural and human catastrophes frequently caused famine and hardship. 'Give us our daily bread' reflects an ever-present fear of hunger and starvation. However, it was only in modern times that this concern reached a global scale, when it was coupled to the spectre of global overpopulation and the degradation of the environment. Most famously, Thomas Malthus (1766-1834) in his essay on the principle of population warned about increasing poverty if population was to grow unrestrainedly, giving birth to a concept that it is at the heart of modern social theories. Less well-known is the response of William Godwin, who in 1820 calculated that the world could sustain a population of 8 billion people. At the time, world population was nowhere near that figure, but it has grown exponentially since. Inspired by the catastrophic experiences of his lifetime and the awareness of the collapse of earlier civilizations, William Vogt in 1948 voiced ecological concerns about rampant population growth, which threatened the future of 'civilized existence'. Similar apocalyptic views were voiced by Paul Ehrlich in The Population Bomb (1968) and by other scholars. However, another constant in human history, as was pointed out by Esther Boserup, is that demographic growth drives innovation in agriculture and food production. The Green Revolution came in time to feed the ever-growing populations, and may even have stimulated growth, while the realization emerged that large-scale famines in the modern world resulted from societal failure.
However, the detrimental impact of intensive modern agriculture has subsequently been recognized. Current modes of intensive agriculture cause long-term damages to the environment due to the depletion of water and chemical pollution, which will eventually prevent the further use of soil for next generations. In addition, the awareness of climate change has increased worries about the sustainability of world population and current food systems. With the emergence of a better understanding of past climate change and the recognition that current global warming is manmade came increasing concerns for the future of humankind. Fears for the future have sparked in interest in the past, as theories that ascribe the collapse of past civilizations, ranging from the Mayas to the Roman Empire, to climate change and failing food supply systems are widely accepted. The link with societal concerns for the 21stcentury is obvious.
By 2050, society will be challenged to almost double food production from existing land areas to feed more than nine billion people. According to FAO, achieving global food security and eliminating malnutrition are among the most challenging issues humanity must face. Policy makers, scientists and the general public recognize that policies, agricultural practices and food production have to change in order to guarantee the long-term wellbeing and sustainability of future generations. Agricultural development must combine fundamental research with advanced technologies to produce more healthy food with fewer inputs.
Researchers across academic disciplines will develop an integrated program on the past, present and future of food, climate change and sustainability. This theme, which is at the heart of the BrIAS project, is covered by five perspectives:
The impact of climate change on Eurasian societies from antiquity to the present
The resilience of agricultural practices and societies
The adaptability of crops to future climate conditions in Europe
Innovations in food technologies to create sustainable food products