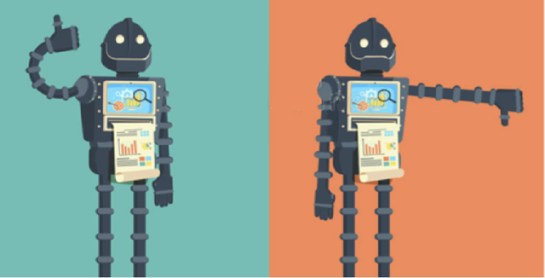 Sustainable Robotics
BRIAS selected the topic of "Sustainable Robotics" for its 2023-2024 edition. As Robotic and Automated Devices become an integral part of our lives, it has become critical to understand if they can be truly durable and how they could optimally contribute to sustainability as a whole.
Five years ago, 93 countries agreed on the UN Sustainable Development Goals (SDGs), which are a blueprint to achieve a better and more sustainable future for Society. They address the global challenges, including those related to poverty, inequality, climate, environmental degradation, prosperity, peace and justice.
 Within ULB and VUB researchers have been actively working on understanding how Robotics could contribute to these SDGs. Many hopes have arisen. Social robots are under investigation since they could support social inclusion of individuals, in particular children with autism. Drones and automatic solutions are being developed for precision agriculture scenarios to reduce hunger and more sustainable agriculture. To lessen the burden on construction workers, new construction robots are developed.
However, doubts and concerns were also raised. The sustainable production of robots is a major challenge in itself, due to the need for rare-earth elements. Their disposal leads to the creation of challenging e-waste at the end of the life-cycle. 
 Robotics will have a great impact on our society/economy/environment and bring with them complex challenges. Hence robots have the potential to speed up progress towards these developmental goals or be an inhibitor for them. Some believe robots are showing us the way towards an utopia, whilst others predict doom-laden scenarios. Moreover, there are tensions and contradictions between the SDGs. This also reflects in applications of robots. The enablers or inhibitors are also connected to hopes and fears. But it is we humans who invent and create technology and we should have the power (and responsibility) to shape our own future.
For three years we developed an ad-hoc interdisciplinary collaboration between different research fields, experts with affiliations from universities, the industry, and  government - diverse in gender and geographical zones. This project took several actions with the community,  summarized on www.sustainable robotics.org.
The BRIAS project will allow our experts in Robotics, Control, Automation to go further, and achieve a dream: bringing together experts from across the world to tackle critical debates (from Food to War), explore challenges for the present and future challenges (from sustainable materials to life-cycle assessments).